Christmas Light Services in Grand Junction, CO
Our Christmas light installation service will begin on November 3rd!
Liqui Green has been a full-service Christmas lighting company since 2001. Choose from our line of luminaries, linkable, wreaths and animated scenes in both incandescent and LED format. We offer a free design program to give you a custom lighting look for your home or business.
Putting up lights in the bitter winter can be a challenging task for anyone. Climbing up into the frigid wind is something you don't have to do with Liqui Green. Liqui Green will give you peace of mind knowing that you don't have to set up any lights this coming holiday season. We can put lights in any house, whether big or small. Liqui Green can make your Christmas lights as complicated and as you want or you could go with a simple string of lights. Whatever your needs are, we are here for you.
After the season holiday season is over, most companies will leave you on your own to take down the lights, but not Liqui Green! We offer light removal and would love to take down your Christmas lights after the holiday season is over. We offer to you our highly trained technicians that can also handle and store your Christmas lights for you. This way you don't have to worry about lights til next holiday season.
If you are having trouble with your lights, we also offer maintenance to all of the lights and we will work hard to fix any problems your Christmas lights may have.
Liqui Green is your Christmas lighting expert in Western Colorado. So call us today at (970) 256-1928 or email us here.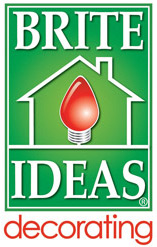 Let's Design Your Dream Holiday!