Overseeding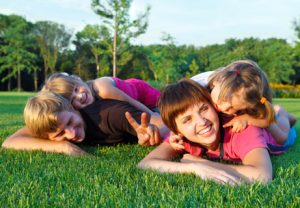 When thatch builds up to over 1/2″, it begins to interfere with the healthy growth of your lawn.  A thin, sickly lawn is often the result.  Older or neglected lawns may become infested with many varieties of unwanted grass and weeds that should be removed or replaced – leaving ugly bare patches.  Serious disease or insect damage can also thin a lawn so badly that renovation is the only answer. This is quite common in the Grand Valley.  Inadequate irrigation, especially during the hotter months, can severely stress lawns to the point they may not recover.
For all of the cases above, overseeding is one of your best and most economical solutions.
When lawn renovation is needed, an over-seeding machine can often solve the problem quickly, easily, and with little mess or bother. Our system slices through the sod and plants new seed directly into the soil, eliminating the need to strip the existing sod or till the yard.
The Main Benefits of Overseeding:
Improve Turf Density and Color!
Helps Lawn Withstand Pests and Diseases!
No Need To Remove Existing Sod!
Much Better Growth Rates!
Faster, More Dramatic Results!
You can call us at 970-256-1928 or send us an email us here.
Heres a video that explains the concept of how overseeding works:
Why Choose LiquiGreen to Overseed Your Lawn?
Liquigreen has been providing quality lawn and tree care to the Grand Valley for over 25 years.
When you hire Liquigreen, you work with people who care as much as you do about the health and beauty of your lawn. Because we are locally owned and operated, you can count on us for personal attention at a reasonable price.
GET THE NUTRITION YOUR YARD NEEDS.